Wearing expired contact lenses might seem like a harmless act, especially if you're someone who doesn't frequently use them. But contact lenses have an expiration date for a reason.
You shouldn't wear contact lenses past the expiration date because the blister pack's seal can break down, contaminating the solution inside with bacteria and opening your eye up to infections and corneal damage.
Your optometrist at Tree City Eyecare can help you find contact lenses with the proper wear schedule for your lifestyle to help prevent your contact lenses from expiring before you get a chance to use them.
Why Do Contact Lenses Expire?
Soft contacts are packed in a sealed, airtight container. Over time, the seal can break down, compromising the sterile environment of the lenses. The expiration date of the contact lens indicates when the sealed pack can be considered free from contamination. After that date, the lens and solution inside may no longer be safe, increasing your risk of irritation, injury, and infections.
Manufacturers label their products with an expiration date so users can be assured that the lenses are still safe to use within that period.
Wearing expired contacts can be a significant risk to your eye health. Expired contact lenses can cause:
Corneal swelling
Eye pain
Light sensitivity
vision loss
Shelf Life vs. Wearable Life
It's worth noting that contact lenses have two different expiration periods: shelf life and wearable life. The shelf life refers to the length of time the lenses can remain sealed in their packaging before being opened. Wearable life, on the other hand, is the length of time that the lenses can be worn after the seal has been broken.
Generally, contact lenses have a longer shelf life than wearable life. Although the shelf life can be several years, the wearable life can vary depending on the wear schedule of your lenses.
Factors That Affect Contact Lenses' Lifespan
The lifespan of contact lenses can vary depending on several factors:
The lens material
How often you wear them
How well you care for them
For example, some soft contact lenses last a month, while rigid-gas permeable lenses may be suitable for 2 years.
The Importance of Proper Care
It's crucial to follow proper care instructions to maximize the lifespan of your contact lenses, including:
Washing your hands before handling the lenses
Storing your lenses in a clean case
Using fresh cleaning solution each time
Wearing expired lenses and not following proper care instructions can lead to complications like eye infections, corneal ulcers, and vision loss.
When to Replace Your Contact Lenses
Optometrists recommend disposing of contact lenses after the expiration date or when recommended by an eye care professional. You should also replace your lenses if you experience discomfort or they become damaged.
Keep in mind that your prescription will likely change over time, so it's essential to schedule regular eye exams and speak to your doctor about any concerns you may have. Contact lens prescriptions typically expire after 1 year.
Contact Lens FAQs
Can I Swim in Contacts?
While it may be tempting to take a dip in the pool or ocean without removing your lenses, doing so can pose risks to your eye health. Water, whether chlorinated or salty, can harbor harmful bacteria and microorganisms that can get trapped behind your contacts, leading to discomfort, infections, and even potential vision loss.
It's crucial to prioritize your eye safety by removing your contacts before swimming and opting for prescription goggles if you need visual correction while enjoying the water. As an excellent alternative, consider an OrthoK fitting for freedom from glasses or contact lenses during the day.
Can I Sleep in Contacts?
Sleeping with your contacts can lead to many issues and potential risks. When you sleep, your eyes produce fewer tears, so your contacts can become dry and stick to your corneas, causing discomfort and scratches on your eyes.
Sleeping in contact lenses also increases the risk of infections like keratitis due to decreased oxygen flow to the eyes. Always remove your contacts before getting some shut-eye so your eyes have the chance to breathe and rejuvenate overnight.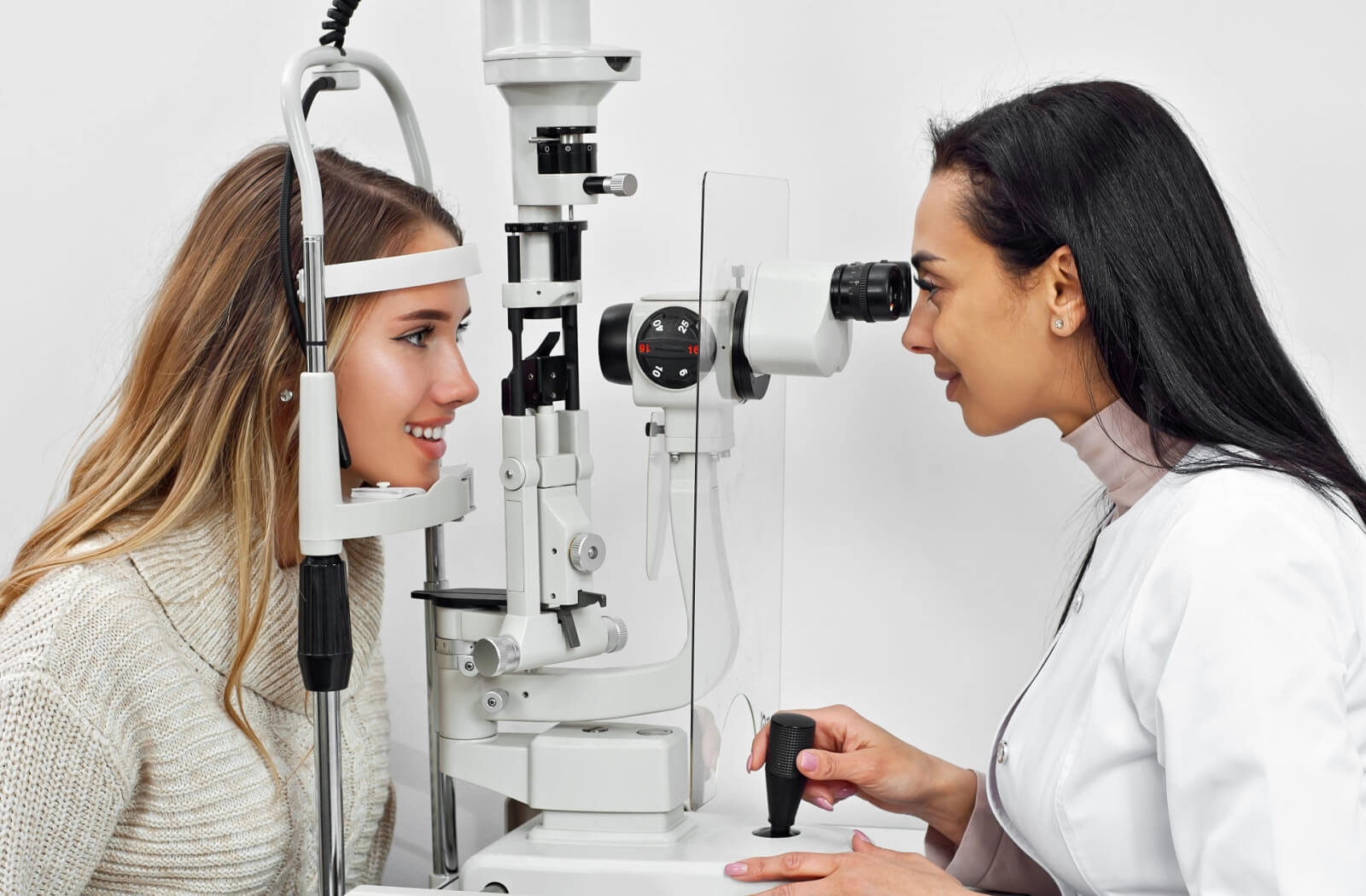 Wear Contact Lenses Safely
Wearing expired lenses and not following proper care instructions can lead to preventable complications. Whether new to contacts or a seasoned wearer, visit Tree City EyeCare for expert contact lens fittings and education to keep your eyes healthy and vision clear.